OPIEKUNKA ŚRODOWISKOWA WALIA
Community carers Wales
OFERTA WAŻNA DO: TRWA REKRUTACJA
JOB OFFER

POSITION
Community carers
NO OF VACANCIES
3
PLACE OF WORK
Wales
JOB DESCRIPTION
Caring for the Elderly in their own homes. You will be required to visit a variety of clients in a number of locations on a daily basis and you will be provided with a motor car to carry out your duties.
A fully detailed job description will be made available to applicants selected for interview.
CONTRACT
12 month minimum (test period: 2 weeks).
SALARY
The starting hourly rate &pound6.95. (wages paid monthly, the first salary is paid after 1st month)
Car, insurance and business fuel provided (if you have own vehicle, we pay &pound0.34 a mille business miles)
HOURES OF WORK
Normal working hours will be from 7.00 to 14.00 or from 16.00 to 23.00
Minimum working a week is 40.
START DATE
November 2012
ACCOMMODATION
Yes, subsidized house provided. &pound30 a week to include utility bills etc.
Max 2 persons per bedroom.
FOOD
No

WHO CAN APPLY?

EXPERIENCE
Not essenatial but welcome.
ENGLISH
Good English required.
MALES/FEMALES
Females only.
FURTHER INFORMATION
Must be over 21 for insurance purposes.
Clean driving licence.
Akceptujesz warunki oferty?
Przygotuj CV i aplikuj bezpośrednio do pracodawcy!
APLIKUJĘ
UWAGA
Nie aplikuj jeżeli nie znasz języka angielskiego na poziomie komunikatywnym. Pracodawca przeprowadza rozmowy kwalifikacyjne wyłącznie w języku angielskim!
Chcesz na bieżąco otrzymywać nowe oferty pracy?
Dołącz do nas na Google+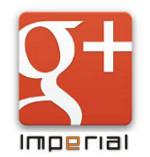 Warning: Unexpected character in input: '\' (ASCII=92) state=1 in /home/users/imperialorgpl/public_html/templates/oferty-bezposrednie-aktualne.php on line 36

Parse error: syntax error, unexpected ';', expecting ']' in /home/users/imperialorgpl/public_html/templates/oferty-bezposrednie-aktualne.php on line 53