PIELĘGNIARKI ANGLIA
Praca w Wielkiej Brytanii dla pielęgniarek
Oferta pracy skierowana jest do doświadczonych pielęgniarek z językiem angielskim posiadających brytyjski numer PIN.
oferta aktualna
JOB OFFER

POSITION
Registered General Nurse
NO OF VACANCIES
3
PLACE OF WORK
West Yorkshire
JOB DESCRIPTION
MAIN PURPOSE OF THE JOB:
To provide support to the nursing team and be responsible in the planning, provision and evaluation of a high standard of care.
To develop and lead care staff optimising their skills and potential whilst providing direct and indirect supervision.
To manage the clinical environment on a daily basis providing strong clinical leadership that results in a high quality care.

PERSON SPECIFICATION EDUCATION LEVEL:
Registered Nurse - Level I or II, valid registration with the Nursing and Midwifery Council.

EXPERIENCE:
Knowledge and experience of working at a supervisory level, providing evidence of leadership qualities.
Experienced in meeting the needs of older people.
Evidence of high level commitment to professional development, training and education.

PERSONAL QUALITIES:
To be a kind and considerate person who is innovative, caring, honest, reliable, trustworthy and respectful.
Must demonstrate a high standard of inter-personal skills and communication, good leadership qualities including delegation and the co-ordination of teams within the home.
Ability to organise, make decisions both clinical and professional evidencing knowledge of NMC guidelines and CQC Essential standards.

SPECIFIC DUTIES & RESPONSIBILITIES:
1. To observe agreed standards in providing the best possible quality of nursing care to all patients, contributing to the overall efficiency and development of the service.
2. Responsible for ensuring that a high quality of nursing care is delivered within a framework of agreed standards.
3. To work as part of a Multi-disciplinary team providing support and advice in the decision making process, ensuring a quality delivery of service.
4. To provide clinical expertise in all aspects of nursing care.
5. Participate in the education and assessment of the care team, including any nursing students.
6. Responsible for the accurate documentation of all records, establishing new documentation as appropriate.
7. Participate in covering the rota for uncovered shifts so that continuity of care can be provided to the service users within the team.
8. Assist in the assessment of care needs, the development, implementation and evaluation of the programmes of care and the setting of standards of care aimed at providing a high quality service.
9. Participate in the admission planning involving the service user.
10. Will have the skills to manage distressing situations as a result of dealing with service users with chronic and terminal illnesses. Will show empathy to families and friends and support to junior staff.
11. Will require a high degree of concentration due to dispensing correct drugs and dosage whilst working within a demanding area.
12. Administer medicines as prescribed adhering to Roche Healthcare Ltd's Administration and Management of Medicines policy and procedures and NMC guidelines.
13. Has the responsibility to put items away for safe keeping belonging to the service users and maintain appropriate and accurate records.
14. Actively encourage in an understanding and sensitive manner, the participation of relatives/carers aswell as service users in the planning and provision of care.
15. Promote a professional and happy environment, conducive to a high service user and staff morale achieved by leadership, personal example and direct involvement.
16. To work flexibly within the home environment at the discretion of the Home Manager.
17. In the absence of the Home Manager, monitor standards, ensuring that policies and procedures are carried out correctly.
18. Ensure the maintenance of accurate records, having due regard to legal aspects and confidentiality requiements.
19. Be conversant with fire, health and safety, infection control, first aid and accident policies and procedures.
20. Attend all statutory training courses including adult protection sessions.
21. Support and monitor any practices that have internal risk i.e. infection control and ensure that procedures are carried out correctly.
22. Maintain a safe working environment at all times, ensuring staff are aware of their responsibilities.
23. To work in compliance with all Company policies and procedures.
24. Ensure the safe use of equipment by yourself and others. Reporting of any poor practices to enable staff to be referred for further training.
25. Be aware of, and involved in, current trends of nursing and contribute new ideas to promote high standards of patient care.
26. Have skills in dealing with the communication of complex and sensitive information.
27. Participate in the induction and NVQ programme for new and existing staff, offering support and guidance.
28. Being an authorised signatory for signing overtime on time sheets and agency sheets where required ensuring that all information is correct.
29. Have responsibility for attendance of study days to maintain a high degree of nursing knowledge and keep professional portfolio up to date.
30. To responsible for your own development of an on-going personal development plan.
31. Adhere to the uniform/dress code in line with Company and Infection Control guidance.
CONTRACT
Permanent
SALARY
&pound12/h
HOURES OF WORK
34.5/week
START DATE
As soon as possible
ACCOMMODATION
Paid by employee, landlord guarantee provided by employer. Rent will be in the region of &pound450 per month.

WHO CAN APPLY?

EXPERIENCE
At least one year post qualification experience.
ENGLISH
Good standard of written and verbal English.
GENDER
Either
FURTHER INFORMATION
Valid UK NMC PIN.

SPOSÓB APLIKACJI

Aby złożyć aplikację do pracy, należy posiadać CV w wersji angielskiej.
Akceptujesz warunki oferty?
Przygotuj CV i aplikuj bezpośrednio do pracodawcy!
APLIKUJĘ
Chcesz na bieżąco otrzymywać nowe oferty pracy?
Dołącz do nas na Google+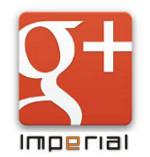 JAK APLIKOWAĆ DO PRACY?

WYBÓR OFERTY
W pierwszej kolejności zapoznaj się dokładanie z ofertą pracy i sprawdź czy oferta jest aktualna oraz jakie wymagania stawia przed Tobą pracodawca.




APLIKACJA
Przygotuj starannie CV w języku angielskim ze zdjęciem (najlepiej w programie WORD). Wypełnij formularz aplikacyjny (na dole oferty znajduje się przycisk "APLIKUJĘ") i potwierdź telefonicznie nadanie aplikacji (tel. 94 34 000 54 w godz. 10-17). Wówczas aplikacja zostanie wysłana do pracodawcy.




DECYZJA
W przypadku pozytywnej decyzji, pracodawca lub Imperial skontaktuje się z Tobą telefonicznie lub drogą e-mailową w celu potwierdzenia zatrudnienia.




UMOWA
Przed wyjazdem do pracy, zgodnie z obowiązującą Ustawą o kierowaniu do pracy u pracodawców zagranicznych osoby kierowane do pracy za pośrednictwem agencji zobowiązane są do podpisania umowy cywilno-prawnej (umowy zawierane są w biurze Imperial lub korespondencyjnie).

Więcej



AKTUALNE OFERTY PRACY (WYRÓŻNIONE)




oferta aktualna


Pracownik wesołego miasteczka
Praca w Anglii
Praca sezonowa w Anglii




oferta aktualna


Operator maszyn pakujących
Praca na produkcji przy obsłudze maszyn pakujących
Oferty pracy Anglia




oferta aktualna


Pakowanie indyków (kontrakt świąteczny)
Praca na produkcji od 20-10-2014 lub 24-11-2014
Praca w Irlandii Północnej




oferta aktualna


Zbrojarz
Praca przy cięciu i gięciu prętów zbrojeniowych.
Anglia




oferta aktualna


Kierowca ciężarówki kat. C+E
Rozwożenie zbrojenia na terenie Anglii
Praca w Anglii od zaraz




oferta aktualna


Opiekunka osób z niepełnosprawnością intelektualną
Praca stacjonarna w domu opieki w Anglii, hrabstwo Norfolk
Oferta pracy w Anglii!\




oferta aktualna


Mechanik autobusów Wielka Brytania
Praca przy naprawie silników i cześci pojazdów
Praca w Anglii od zaraz




oferta aktualna


Spawacz MIG, Spawacz TIG
Praca przy spawaniu zbiorników oraz ram stalowych
Praca w Anglii od zaraz




oferta aktualna


Trybowanie głów wieprzowych
Praca za granicą bez znajomości języka!
Oferta pracy w Anglii




oferta aktualna


Pielęgniarka (Registered General Nurse)
Praca w Anglii
Wyślij CV w j. ang. bezpośrednio do pracodawcy!




oferta aktualna


Praca dla pielęgniarek w Anglii
Praca w Anglii
Wyślij CV w j. ang. bezpośrednio do pracodawcy!


Więcej ofert




INNE SERWISY Z OFERTAMI PRACY ZA GRANICĄ