PRACA DLA KUCHARZY W ANGLII
PRACA DLA KUCHARZY W RENOMOWANEJ SIECI RESTAURACJI W WIELKIEJ BRYTANII. MILE WIDZIANE DOŚWIADCZENIE W PRACY NA STANOWISKU KUCHARZ, LECZ NIE WYMAGANE! PRACODAWCA ZAPEWNIA ODPOWIEDNIE PRZESZKOLENIE DO PRACY!
POSITION
CHEFS
EMPLOYER INFO
We are looking for Chefs to work in our Pizza and Pasta restaurants, experience is beneficial but not important as training is given! We have 150 restaurants across the UK. Restaurants are all individually designed, have been built on the sites of a number of listed buildings or buildings of particular local interest. Our company is renowned for offering a quality menu at value for money prices. We serve great tasting Italian food in comfortable, contemporary and stylish surroundings.
PLACE OF WORK
Unitied Kingdom (Cardiff, Gloucesteshire, Somerset, Devon, Cornwall)
START DATE
Straight Away
CONTRACT
Permanent only
SALARY
&pound6.20 per hour (can be more depending in experience) + tronc + cash tips
WORKING HOURS
35h+/week
DAY/NIGHT SHIFT
Varies, acording to level of trade.
ACCOMMODATION
We will pay for the first week of stay and will help find permanent accommodation for the employees as we have been doing for years. Rooms normally cost &pound70 to &pound80 per week. Normally our existing staff will help the new applicants to get settle.
FOOD
Staff food will be given in every working shift, can also be taken away.

WHO CAN APPLY
RIGHT EXPERIENCE
Ideally we are looking for candidates with restaurant experience that are willing to grow. Age between 20 and 35 would be prefferable.
LANGUAGE
English enough to communicate
GENDER
Positions available for both Males and Females.
APPLY IF
Only apply if you are looking for permanent position. We are a growing restaurant company and need applicants that are looking to the future in cooking.
Rekrutacja zakończona!
Jakkolwiek można złożyć aplikację.
W przypadku wznowienia rekrutacji poinformujemy e-mailem.
Chcesz na bieżąco otrzymywać nowe oferty pracy?
Dołącz do nas na Google+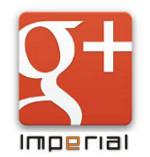 Warning: Unexpected character in input: '\' (ASCII=92) state=1 in /home/users/imperialorgpl/public_html/templates/oferty-bezposrednie-aktualne.php on line 36

Parse error: syntax error, unexpected ';', expecting ']' in /home/users/imperialorgpl/public_html/templates/oferty-bezposrednie-aktualne.php on line 53